Natale "istantaneo" - Instant Xmas
Questo sabato "tireremo fuori dall'armadio" il Natale a casa nostra. Albero, lucine e adobi. Anche lo spirito : )
Este sábado vamos a "sarcar del clóset" la Navidad en nuestra casa. Árbol, luces y adornos. También el espíritu : )
This weekend we will prepare our home for Christmas, all Christmas stuff has been in locked one year long, it's time to bring it home and share!
Queste sono alcune idee veloci per "Natali Istantanei" - Estas son algunas ideas veloces para "Navidades Instantáneas" - These are some ideas to get a fast Xmas effect: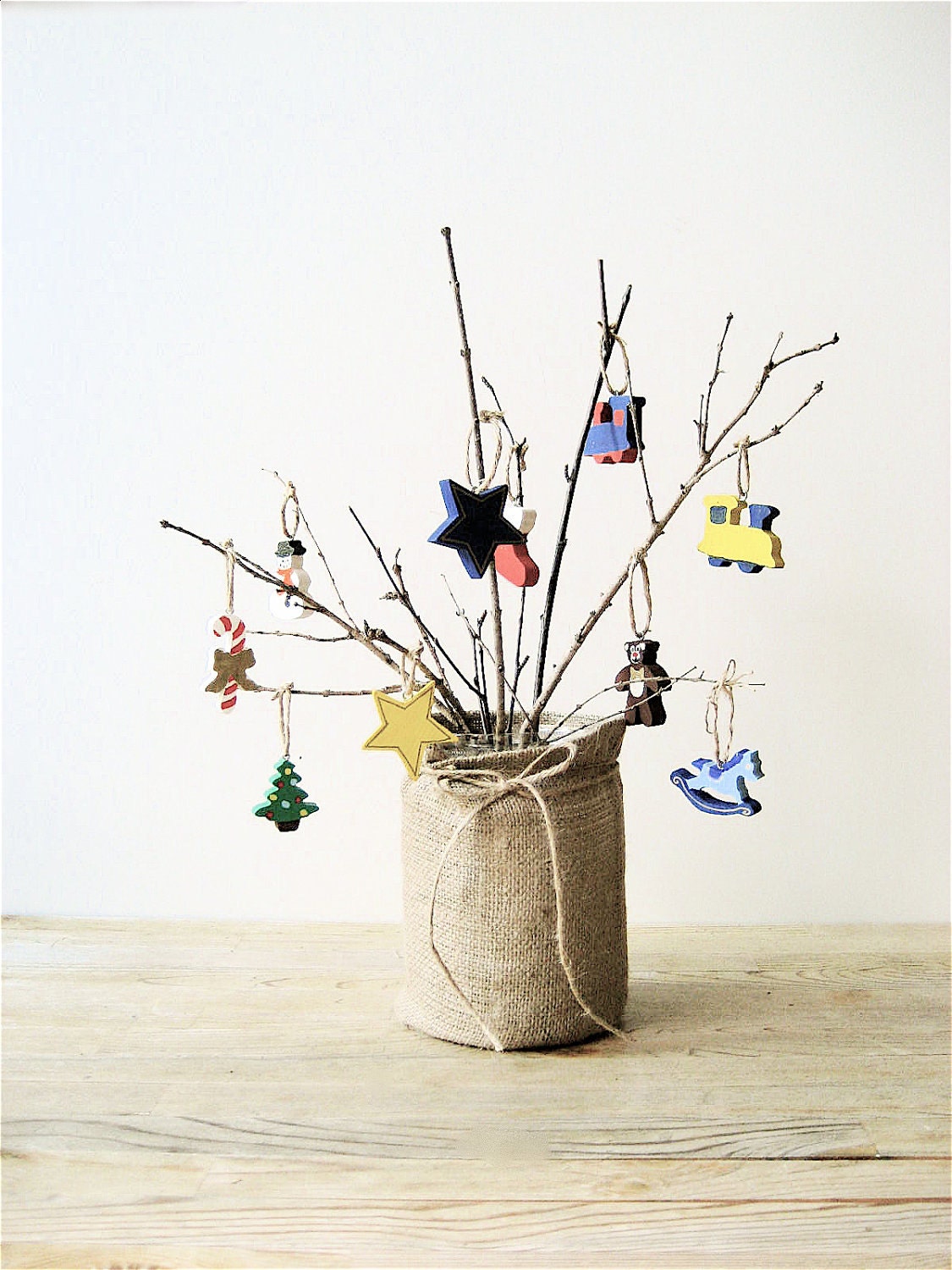 Un'alberello molto originale! - Un arbolito muy original - A very simple and original xmas tree
Credo bastino un baratolo, un pezzo di carta o stoffa, corda, rametti e piccoli adobi (anche caramelle!)
Bastan un frasco, un pedazo de papel kraft o tela, cuerda, ramas y adornitos (hasta dulces!)
A jar, kraft paper or fabric, cord, branches and some little ornaments (even candy bars!)
Creare adobi natalizi con la lana non è stato mai così facile!
Adornos para el árbol hechos con estambre, facilísimos!
Ornaments made with yarn, the easiest ever!
Disegna il tuo albero. Si può fare anche sui vetri delle finestre, i pennarelli per bambini, tipo quelli della Giotto bebè, sono ottimi per disegnare sui vetri (provati da Emma)
Dibuja tu árbol. Se puede hacer hasta en los vidrios de las ventanas!
Draw your own xmas tree. On your windows could be a good idea!
Una corona con le stelle. Un'attimo ce l'avete per farne una, vero?. Molto facile!. Basta un po' di fil di ferro, carta colorata, colla e via!
Una corona con estrellas. Un ratito para hacer una lo tienes, verdad?. Basta un poco de alambre o cable, papel para envolver o de colores, pegamento y listo!
A star wreath, do you have a little time to make one, right?. You just need some wire, nice gift paper or even magazine paper, glue and here you go!
Buon fine settimana!
¡Feliz fin de semana!
Happy weekend!
Pin It