Feliz/Felice/Happy
Questi sono dei giorni straordinari : )
Estos son días extraordinarios : )
Sono molto impegnata, ho delle consegne, taglio e cucio tanto. Sono felice.
Estoy muy ocupada estos días, tengo entregas que hacer, corto y coso tanto. Soy feliz.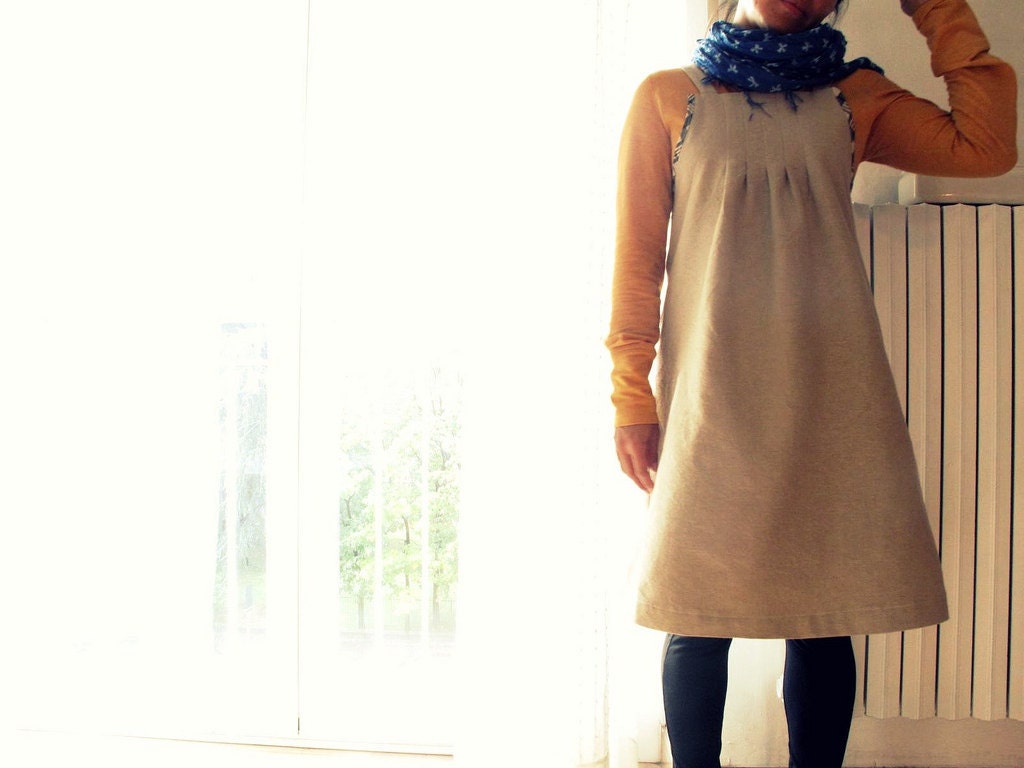 Lo trovate qui. Fatto su richiesta, taglie S, M, L.
Lo encuentran aquí. Hecho sobre pedido, tallas S, M, L.
**English version**
These are stunning days. Last saturday I was featured on the Etsy 2011 Gift Trends, it was like magic. These days I'm so busy, I have a lot to sew, with suddenly deadlines and runings to the post office. I'm so happy.
This one above is my listing featured on the Etsy 2011 Gift Trends, a women pinafore dress japanese style. You can find it here, made to order, size S, M, L.
I've decided I'll try to write also in english, this will be kind of messy. My english is kind of poor. I'm already writing in spanish and italian, this is a big job!. But I'd love to share my words also in english. Let's try.
Pin It